Preaching the pure truth of "by grace alone through faith alone" makes everything of Jesus and nothing of man. Grace alone takes control away from us and forces us to live in the place of constant faith. Some people don't like that. Truth is God never intended for us to be in control. Controlling things is His role, not ours. ("He is the vine!")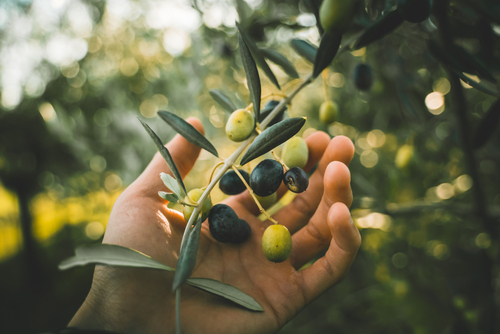 The book of Galatians exposes the most popular substitute for "by grace alone" living that we have in our churches today, it's called legalism. Millions of believers think they are spiritual because of what they do and what they don't do, trying to be justified with the Lord by keeping the law. Paul tells us in Galatians 5:4 "You who are trying to be justified by law have been alienated from Christ; you have fallen away from grace."
Paul shows us in this epistle how wrong we are…and how right we can be if only we would give up control. When we give control to the Spirit of the Lord within, there will be freedom not bondage, cooperation not competition, glory to God not praise to man. The world will see true Christianity, and the lost will come to know the Savior Jesus living His life in and through His body of believers, ("We are the branches") and they will be drawn to Him by His grace. "For the grace of God that brings salvation has appeared to all men. Grace teaches us to say "no" to ungodliness and worldly passions, and to live self-controlled, upright and godly lives in this present age…" (Titus 2:11,12)
Now hear this…if you are a born again believer, you have been given the very nature of Jesus Christ. You have been "created in righteousness". It isn't up to you to improve yourself, but instead to recognize and appropriate the truth concerning your new identity.
For years I believed that we should strive toward becoming more righteous by doing the things I believed were expected of us by God. But the fact is there is nothing we can do to become more righteous. It has all been taken care of by our Lord Jesus. Our place is simply to receive His gift of grace and then rest in the reality of His indwelling life.
("Apart from Him, we can do nothing!") (II Peter 1:4, Eph 4:24, II Cor 5:21, John 15:5)
There is only one person who has ever lived the Christian life and there is only one who ever will. His name is Jesus and He will live His life in and through His body of believers "by grace alone through faith alone".
LIFE LESSON: The Christian life is not a test…it is a rest! Rest is Spirit directed activity. The Spirit of the Lord does it all through us. Remember "…the law was given through Moses; grace and truth came through Jesus Christ." (John 1:17) Therefore, with this being said: Rest in the Way, the Truth and the Life. Grace doesn't get any better than that. Amen!
GRACE TEACHES US TO SAY "NO" …
All glory, honor, and praise to our great teacher, Lord, and Savior Jesus Christ!
We thank and praise God every day for your prayers, faithfulness, and financial support as you partner with Growing in Grace Ministries (GIGM) for the glory of God.
You're the best!
Growing in His Grace