A woman came out of her house and saw three old men with long white beards sitting in her front yard. She did not recognize them. She said, "I don't think I know you, but you must be hungry. Please come in and have something to eat."
"Is the man of the house home? they asked.  "No, he's out," she said.  "Then we cannot come in," they replied.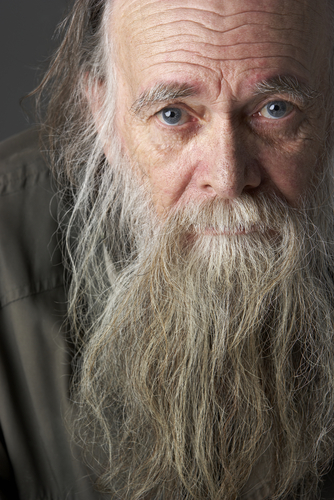 In the evening when her husband came home, she told him what had happened. "Go tell them I am home and invite them in," he told her. The woman went out and invited the men in. "We don't go into a house together," they replied. "Why is that?" she wanted to know.
One of the old men explained, "His name is Wealth," he said, pointing to one of his friends and then pointing to the other friend, he said, "He is Success and I am Love." Then he added, "Now go in and discuss with your husband which one of us you want in your home."
The woman went in and told her husband what was said. Her husband was overjoyed. "How nice!" he said. "Since that is the case, let us invite Wealth. Let him come and fill our home with wealth." His wife disagreed saying, "My dear, why don't we invite Success?"
Their daughter was listening from the other corner of the house. She jumped in with her own suggestion, "Would it not be better to invite Love, then our home will be filled with love."
"Let us heed our daughter's advice," said the husband to the wife. "Go out and invite Love to be our guest." The woman went out and asked the three old men, "Which one of you is Love? Please come in and be our guest."
Love got up and started walking toward the house. The other two got up and followed him. Surprised, the lady turned to Wealth and Success and said, "I only invited Love, why are you coming in?" The old men replied together, "If you had invited Wealth or Success, the other two of us would've stayed out. But since you invited Love, wherever he goes, we go with him."
"If I speak in the tongues of men and angels, but have not love, I am only a resounding gong or a clanging cymbal. If I have the gift of prophecy, and can fathom all mysteries and all knowledge, and if I have faith that can move mountains, but have not love, I am nothing. If I give all I possess to the poor and surrender my body to the flames, but have not love, I gain nothing. Love is patient, love is kind, it does not envy, it does not boast, it is not proud. It is not rude, it is not self-seeking, it is not easily angered, it keeps no records of wrongs. Love does not delight in evil but rejoices in the truth. It always protects, always trusts, always hopes, always perseveres. Love never fails."
(I Corinthians 13:1-8)
LIFE LESSON: As born again believers we are now the temple of the living God, containers of the King of Kings and Lord of Lords. And since God is love, our house, too, is now filled with love and all that goes with it. Love captures it all! We appreciate your continued prayer and financial support. Thank you for your faithfulness.