Have you ever heard the expression you need to get a life?
It is usually said to someone who is struggling or fixated on something blocking them from going forward.
A Christian friend of mine came to see me; he was so desperate that he wanted to kill himself. He told me how he tried to do good works and keep all the rules and regulations but was failing miserably. He went on to say he hated his job and felt that the only solution was to commit suicide.
As he spoke I was thinking "Lord, give me something to say to this desperate man." When he had finished he looked at me and said, "What do you have to say?" And the Lord told me to say to him, "Praise God!" He looked at me with shock on his face, and said, "What did you say?"
And I said, "Praise God! That's what God wants all of us to do, to kill ourselves, but not in the way you're thinking with a gun or pills. God wants us all to die to self and allow Him to live His life through us."
My friend also told me he didn't want to go to work because he hated his job and the people he worked with. I said, "You don't have to go to work anymore, let Jesus take your body to work. He can love the people you work with."
Praise God, my friend got it! He was transformed! Why? Because he was ready to die and experience the new life he got at salvation.
Suicidal people are on the right track, only it is not the outer life that needs to go, but the inner life. God does not want to improve the inner life; He wants to remove it.
Dietrich Bonhoeffer 80 years ago said, "When Christ calls a man, He bids Him to come and die."
As Christians we are to put no confidence in ourselves. We are to die to self. The popular religious philosophy of today is "The Lord helps those who help themselves" which by way, is not even in the Bible. It was also popular in the Apostle Paul's day and is just as wrong today as it was back then. The Bible has nothing good to say about our good works, apart from Him, and yet many Christians today are depending entirely on their good works to please God and failing miserably. Scripture tells us "…no one does good, no not one." (Rom 3:12)
There is only one good work that pleased God, the finished work of His Son Jesus Christ on the cross. He died for us, to give His life to us, to live His life through us.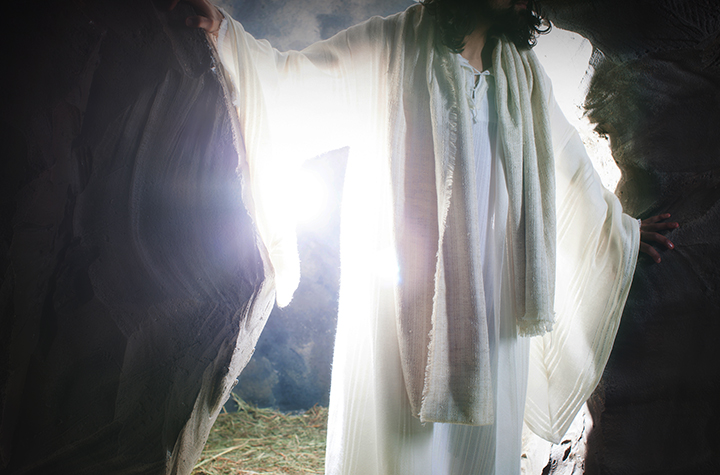 LIFE LESSON:  The Apostle Paul wrote 2,000 years ago, "I have been crucified with Christ and I no longer live, but Christ lives in me, and the life I live in this body I live by faith."  Christianity is not a self-improvement, it's a self-replacement.  So, Get a Life.  Fix your eyes upon Jesus; He's the way, the truth and the life!
Check out our landing page www.thegalatianroad.com. Note that all our materials are now available worldwide and can be downloaded and printed for use.