Paul writes in Philippians 2:5-11 the following: "Your attitude should be the same as that of Christ Jesus: Who, being in very nature of God, did not consider equality with God something to be grasped, but made himself nothing, taking the very nature of a servant, being made in human likeness. And being found in appearance as a man, He humbled Himself and became obedient to death even death on a cross! Therefore, God exalted Him to the highest place and gave Him the name that is above every name, that at the name of Jesus every knee should bow, in heaven and on earth and under the earth, and every tongue confess that Jesus Christ is Lord, to the glory of God the Father." WOW! Jesus is our good example.
Mark Twain wrote: "Few things are harder to put up with than the annoyance of a good example." Perhaps the thing most annoying about a good example is its inability to accomplish the same achievements in our lives. Admiration for a good example (person) can inspire us, but it cannot enable us. Now unless the person we admire (our good example) can enter into our lives and share his skills, we cannot attain to his heights of accomplishment. It takes more than an example on the outside. It takes power on the inside.
Well, there it is. It takes power on the inside which ties in with the next two verses of our text, Philippians 2:12,13, with special emphasis on Verse 13. "Therefore, my dear friends, as you have always obeyed-not only in my presence, but now much more in my absence—continue to work out your salvation with fear and trembling, for it isGod who works in you to will and to act according to His good purposes." WOW again! Our good example, Jesus lives and works in and through us.
Do you have any of these appliances or power tools in your home: Hair dryer? Electric toothbrush? Coffee maker? Electric saw or drill? When plugged into an electrical outlet, they each have a unique purpose even though they all have the same power source. However, when unplugged, they all become the same: useless! It is the power source that gives them life, an identity, and a function.
Jesus is our power source; He lives His life through the body of His believers. In Romans 6:13 Paul tells us, "We are instruments of His righteousness." Example: We are the light bulb and He is the electricity. We are the glove and He is the hand. We are the boat and He is the motor. We are the body and He is the life.
Best illustration comes from Malcolm Smith. It gives us a picture of Christ in us; the hope of glory. At a coffee counter Malcolm asked for a cup of the tea. They bring him a little pot of water and a tea bag. As he's dipping the tea bag in and out of the water, he has an Ah Ha moment and he thinks, the water and the tea are forever separated (because of the bag). However, the fusion of the two is so great that we call the water tea. However, the water is not the tea, it's the tea in the water. Get the picture? Well, we're not holy or righteous or Christlike, but the fusion of Christ in us makes us that way. It's not us; it's Christ in us, the only hope of glory.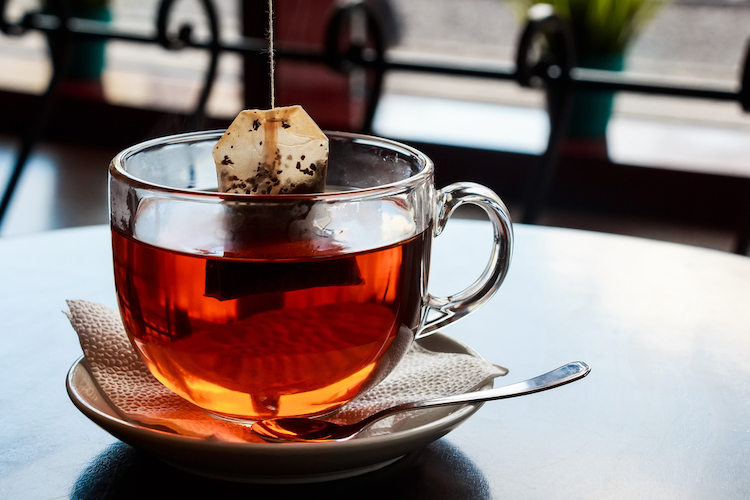 LIFE LESSON: Jesus said, "I am the vine, you are the branch, apart from me you can do nothing." He does it all in us, through us, as us. Jesus is our good exampleand our power source. Rest in that. Thank you Jesus.
We appreciate and thank you for your continued support, prayers and partnership to keep this gospel of grace ministry going. 
Check out our landing page www.thegalatianroad.com. Note that all our materials are now available worldwide and can be downloaded and printed for use.