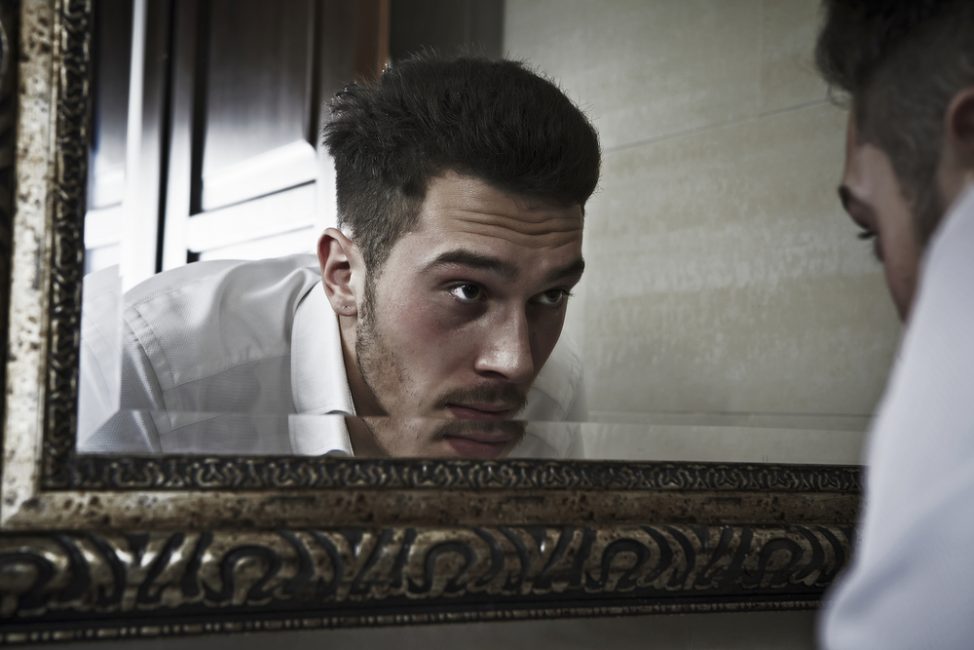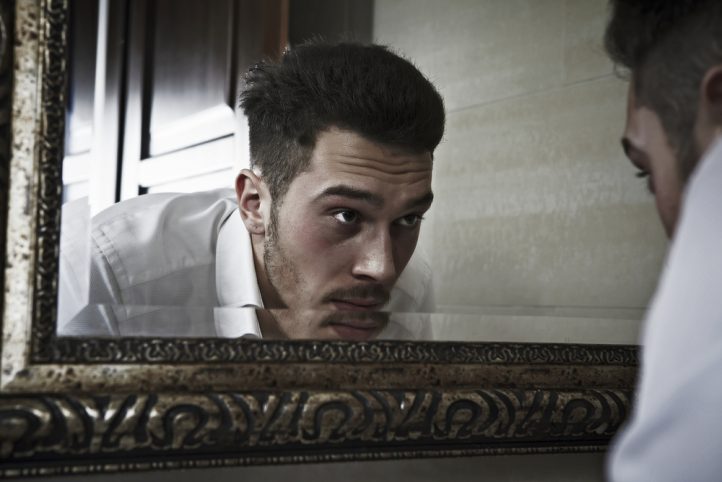 Think about it – we drive on parkways and park on driveways!  We boil water to make hot tea and pour it over ice to make it cold, we put lemon in to make it sour, sugar to make it sweet.  Then we say, "Here's to you!"  And, drink it ourselves! People are funny!
The Bible teaches, we can do all things through Christ who strengthens us. It also teaches apart from Him we can do nothing, and when we are weak, He is strong!  But yet, we still try to do all things ourselves. People are funny!
In the Bible, the mirror is a symbol of the Word of God.  James1:23-24 reads, "Anyone who listens to the Word and does not do what it says is like a man who looks at his face in a mirror, and after looking at himself, goes away and immediately forgets what he looks like."  The King James Version puts it this way, "…forgets what manner of man he was."
Well, what manner of man or woman are you becoming in Christ?  Here is a great illumination for you – the next time you look in the mirror; see who you really have become in Christ Jesus. And, say out loud the following confirming scriptures:
| | |
| --- | --- |
| I am a new creation – 2 Cor 5:17 | I am the temple of God – 1 Cor 6:19 |
| I am the body of Christ – Rom 12:1 | Christ is now my life – Col 3:4 |
| I am seated in the heavenly realms in Christ Jesus – Eph 2:6 | I have been blessed with every spiritual blessing in Christ – Eph 1:3 |
I have been crucified with Christ and I no longer live, but Christ lives in me and the life I live in this body I live by faith… Galatians 2:20        Believe God's Word!!
So the next time you go to the mirror, forget looking at whiskers, shaving cream, make-up, etc., and instead look and receive what God's Word proclaims about you as a born again believer in Christ.  Do that for 21 days, better yet forever, and when you walk away from the mirror each day you won't forget who you NOW are.  But, people are funny. Some will; some won't. Christians need to let the world see Christ in us.  Does the world see Christ in you?  Equally important, do you see Christ in you when you look in the mirror.  I pray you do!!!

This Month's Life Lesson:
THE MAN IN THE GLASS
When you get what you want in your struggle for wealth
And the world makes you king for a day,
Just go to the mirror and look at yourself
And see what the Man has to say.
For it isn't your father or mother or spouse,
Whose judgment upon you must pass.
But the fellow whose verdict counts most in your life
Is the Man staring back from the glass!
Now some people may call you a straight shootin' chum
And say you're a heck of a guy,
But the Man in the glass will call you're a bum
If you can't look him straight in the eye.
He's the fellow to please, never mind all the rest,
For he's with you clear to the end,
And you've passed your most dangerous, difficult test
If the Man in the glass is your friend.
You may fool the whole world, down the pathway of years,
And get pats on the back as you pass,
But your final reward will be heartaches and tears,
If you cheated the Man in the glass.
Dale Wimbrow, author
God's Blessings to you in this summer season from the team at Growing in Grace Ministries. We appreciate your continued prayer and financial giving as we are dependent upon the generosity of our friends.
To God be the glory!
Growing in Grace Ministries