We are a nation who loves to play games, baseball, basketball, football, hockey, etc.  We also love our board games, remember monopoly and scrabble.  Then there are thousands of video games to play.  And now a days lots of people are playing poker. That's right, I said poker.  It has become a huge phenomenon in our country and around the world.  They are selling poker tables, poker chips, rule books, hats, visors, and even poker treats and sunglasses so no one can get a read on you.   It has actually become a sport.  They have professional poker players who play in the World Series of poker, and tens of millions of amateurs play poker all around the country each and every week at the many casinos and elsewhere.  It's huge!  There are celebrity poker games now featured on television where people in the millions watch them play the game of poker for hours to see who will win.  It's amazing!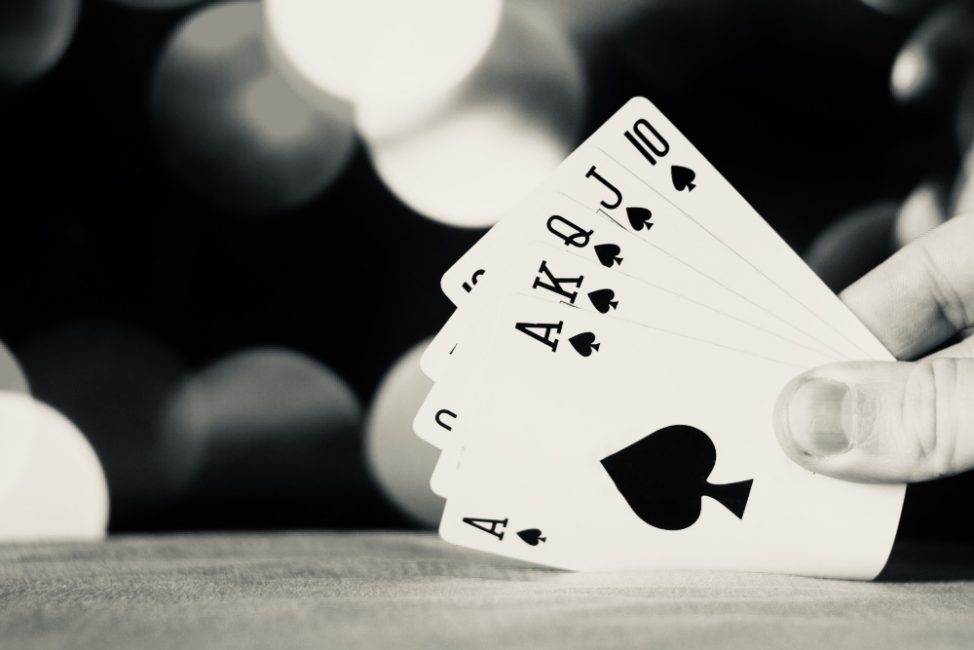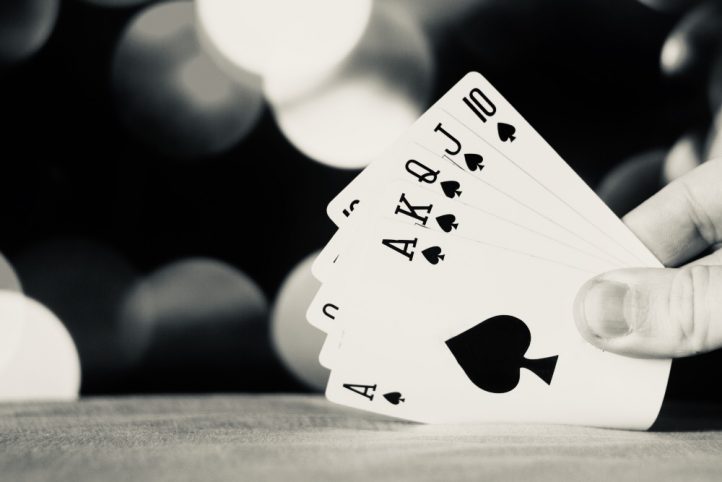 Now, I say all this to make a powerful point through the following allegory (a story in which the characters and events symbolize a deeper underlying meaning).  I call this allegory "Playing Poker With Jesus". Now this is a game you want to lose. But there are a lot of prideful people who want to compete with Jesus trying to win the game at all costs in their own strength.
The Bible calls these people self righteous.  Example:  Jesus bets a commandment, any one of the ten, it doesn't matter.  They say "I can keep that one; I'll call your bet, Jesus." Now by calling His bet they are saying they need only 90% of Jesus in their life.  Jesus bets another commandment.  They say again, "I can do that."
So they call His bet again. Now they're saying they only need 80% of Jesus.  And before long they are saying I don't need Jesus at all.  The point here that I am trying to make using this allegory is that you don't want to call Jesus' bets.  You want to fold and give Him all of your chips.  And by doing so, you win.  It's victory in Jesus! With Jesus we don't have to win, He has already won it for us on the cross!  Thank you Jesus!
Oh, by the way, Jesus is the only one who can keep the Ten Commandments.  Jesus is the only one who can keep the law.  He is the only one who ever did and the only one who ever will.  And He will do it all for us, in us, and through us, if we will just fold (surrender our bodies to Him as a living sacrifice).
But you know there are some people out there that are so prideful, they don't want to fold, no matter how high the stakes. They have huge egos.   (EGO), Edging God Out.
Under the law Jesus said, "If your right eye causes you to sin, gouge it out and throw it away…and if your right hand causes you to sin, cut it off and throw it away.  It is better for you to lose one part of your body than for your whole body to go into hell." Matthew 5:29,30
I am told by reliable sources that each year there are some people around the world who literally will gouge out their eye or cut off their hand to "win or stay in the game", self righteousness to the extreme! That's why Jesus Christ came into the world, to save us from ourselves.  Jesus said, "Apart from me you can do nothing."  Please believe Him.   All we have to do is fold (die to self) and offer Him our bodies as a living sacrifice. Then we win.  Thank you Jesus, again!
LIFE LESSON:  "For it is by grace you have been saved, through faith – and this not from yourselves, it is the gift of God – not by works, so that no one can boast.  For we are God's workmanship, created in Christ Jesus to do good works,  which God prepared in advance for us to do."  (Ephesians 2:8-10)   Don't play games with Jesus.  Yield to Him, our Savior, our Lord, and our very life. 
We appreciate and need your continued prayer and financial support to keep this Gospel of Grace ministry going. Thank you for your faithfulness in both.
Check out our landing page www.thegalatianroad.com.  Note that all our materials are now available worldwide and can be downloaded and printed for use.